Not sure if this is the right section but whatever.
So this passed summer I told my mother that I'd be getting straight A's for the rest of my school career. But, this was on my interim report:

I'm failing that class because the teacher won't let any of us take our class folders home. That folder includes all the notes, classwork and tests already taken. The content isn't really
that
new to me, I just can't give the book definition in which she wants.
So without anything to study with and the incapability to have a website to look over it's practically impossible for me to pass.
Here are my individual assignment grades: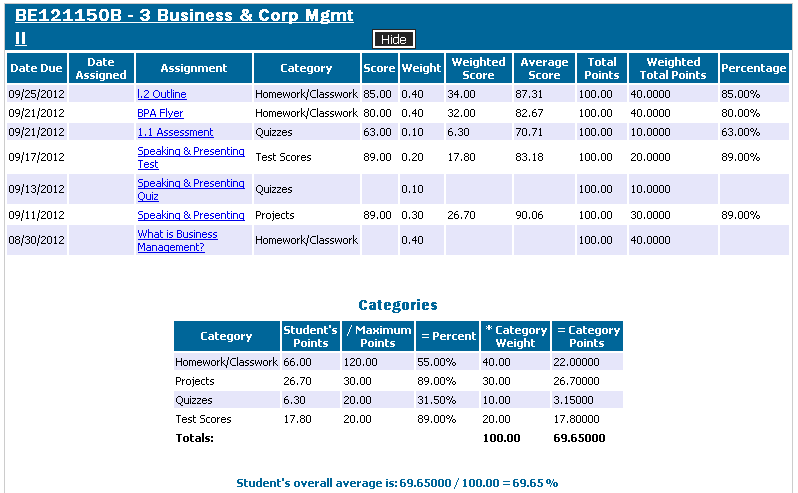 The empty slots are due to me being called to my staff center/counselor office to talk about the classes I'm taken. Which isn't right because my teacher isn't allowing me to make the assignments up.
So that's the only grade below a high B that I
have to
allow.
wat do?