i realized today that I bought the Gold Edition of M2TW (w/ expanded) but so far I only played the main game, and crusades. I had started a campaign in the Britannia campaign but never finished it. So I decided to play with the ones I never played with before.
So I decided to play with the Americas Campaign.
In the game you can play as New Spain or any of the many Native American factions. English Colonies and New France are emergent factions that come later. I downloaded a mod so that I can play as New France and New England.
At first I was going to play as the English Colonies and form the United States...but I thought again and decided to go with New France, and actually destroy any attempts to form the USA
. I'm going to enjoy it lol
I might play with New Spain and English Colonies later...but I don't think I'll ever play with a Native faction...not my style.
Long M/M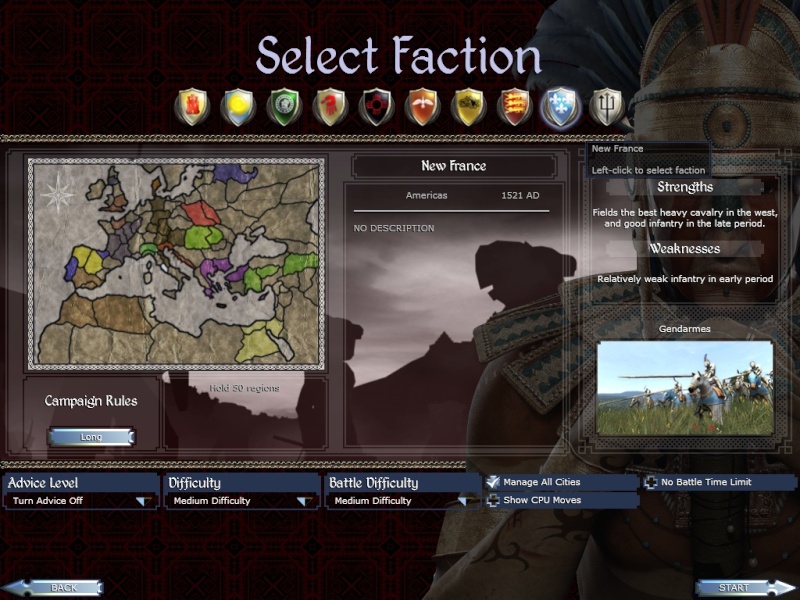 I start out in Florida in the year 1521.